BETWEEN BIG BUSINESS AND PURE JOY OF LIFE
THE LYONER STERN
The Lyoner Stern - named after Frankfurt's partner city Lyon - is THE business flagship in the Lyon Quartier in Niederrad. In addition to its star-shaped architecture and unique natural stone facade, the property also convinces with its excellent micro location.
The Lyoner Stern is located in the up-and-coming Lyoner Quartier. Both Frankfurt's Central Station as well as Frankfurt Airport, as an international hub, can be reached by car or city train in only ten minutes.
With approx. 400 companies, the Lyoner Quartier is not only one of the most attractive office locations in the Rhine-Main region, but also one of the most desirable to live in. The perfect mix of location quality, modern office and residential buildings, as well as the landscape, creates a perfect balance between living and working.
HIGHLIGHTS OF THE LYONER STERN
Built in 1982, the Lyoner Stern was energetically and technically modernized in 2018/19
Total space (GIF): approx. 26,910 sqm
Dividable (GIF): 250 sqm (smallest unit)
Rental price per sqm: from € 12.50 net
Floors: 10 plus underground parking garage
Room height/depth: 2.85 m / 5.75 m
Parking space ratio: 1 Parking space / 62 sqm rental area
Modern and high-quality lobby furnishings
Barrier-free access directly via the ground floor
BREEAM certification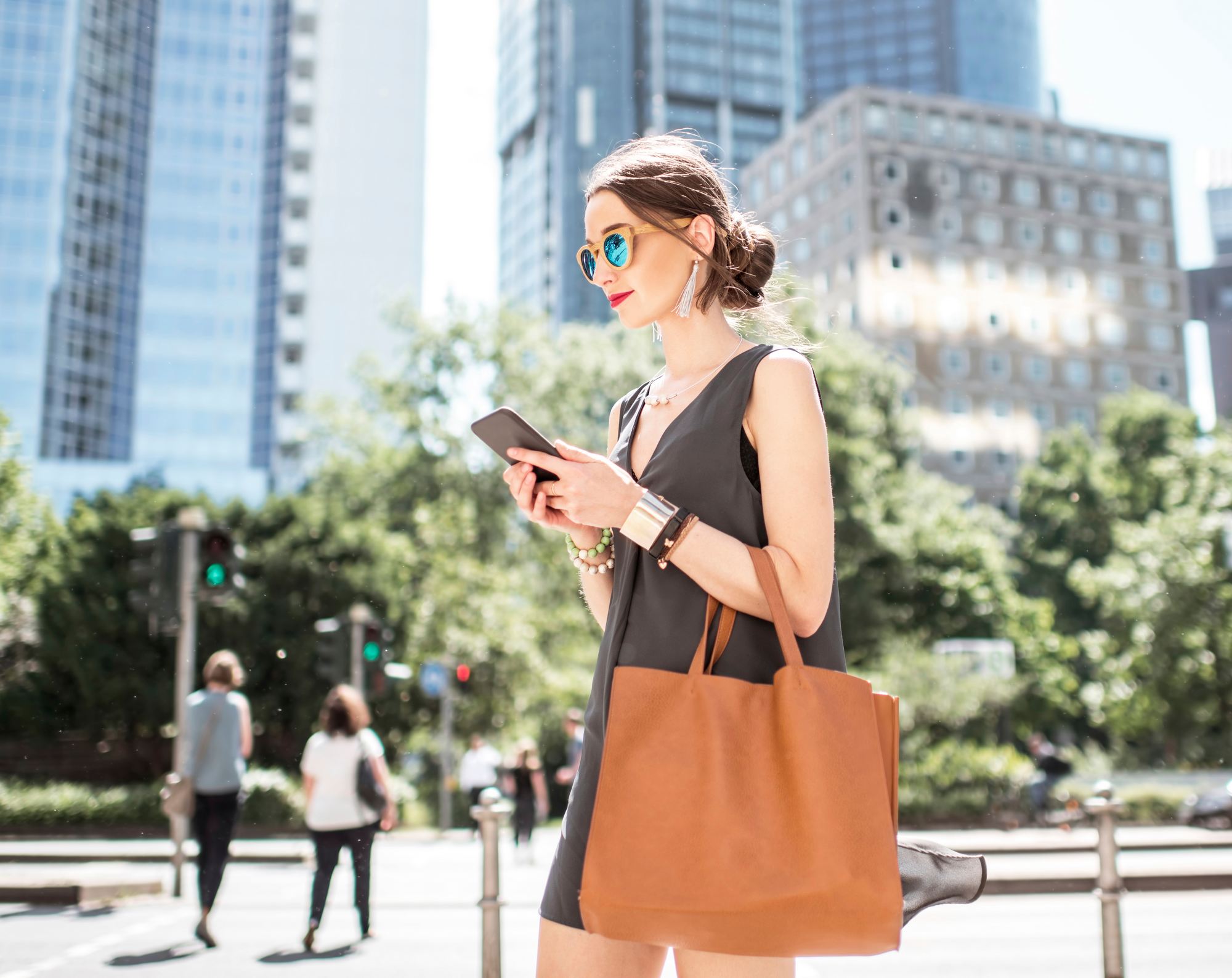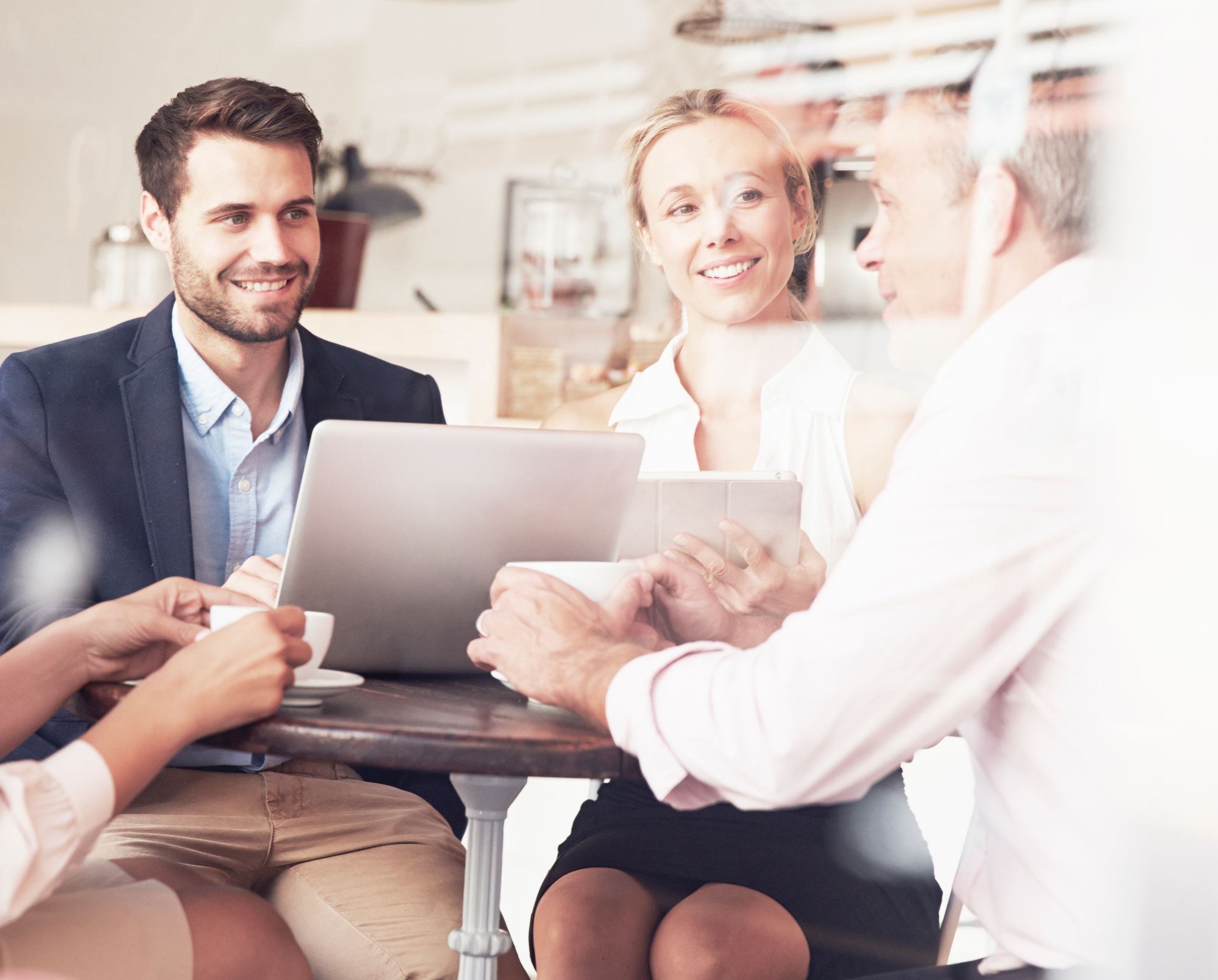 BEST MIX OF LIVING AN WORKING
WORK-LIFE-BALANCE IN NIEDERRAD
The Lyoner Quartier has everything you could possibly want for a perfect working and living environment. In this surrounding, Lyoner Stern stands out as an exclusive office property in a prime location.
Dynamic quarter
Modern living space for all generations
High quality stay for businesses and families
Excellent living environment with restaurants, schools, kindergartens and playgrounds
Club life: Soccer club, gymnastics and sports community, bicycle club, riding club and much more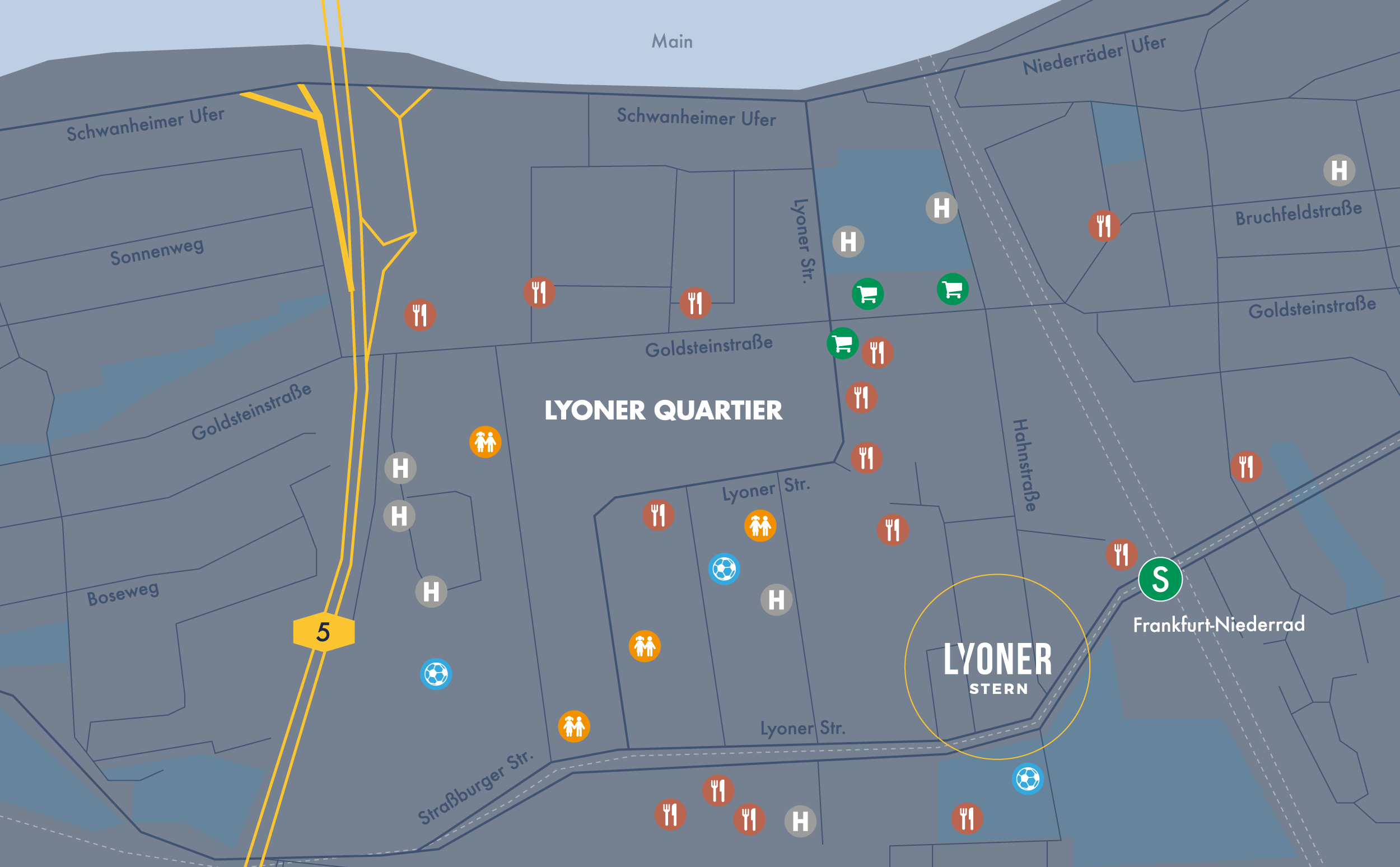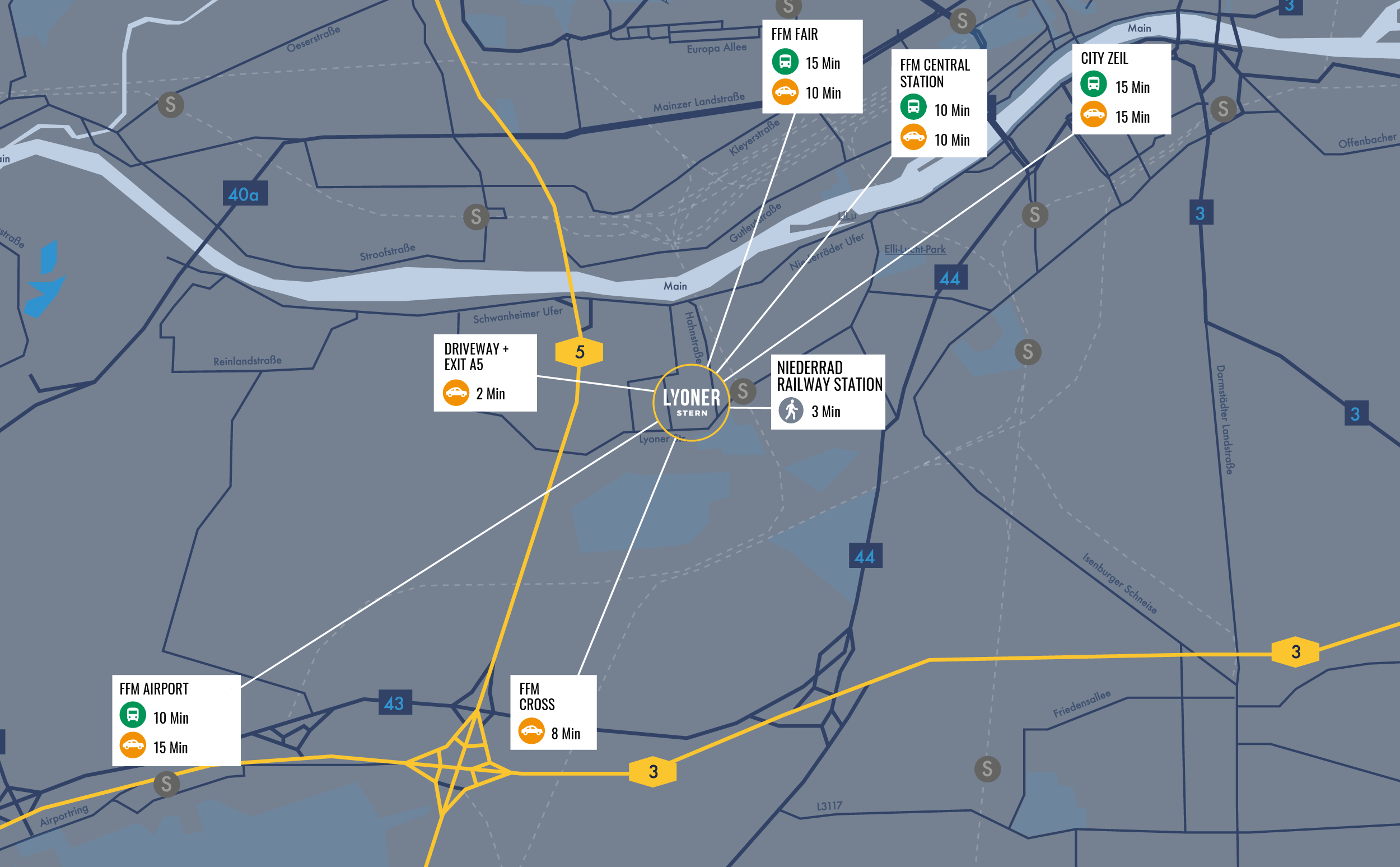 YOUR NEW OFFICE SHOULD ADAPT TO YOU - NOT THE OTHER WAY AROUND
ALL POSSIBLE OPTIONS ARE OPEN TO YOU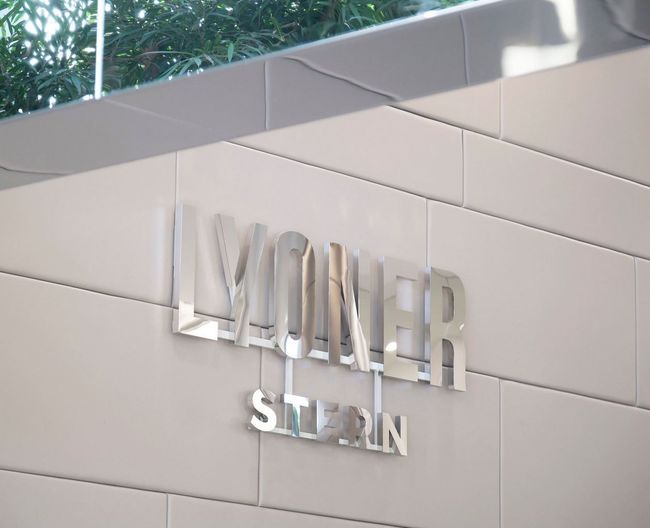 ENTREZ
S'IL VOUS PLAÎT
STEP INSIDE AND LET US NAVIGATE YOU.
A REPRESENTATIVE AND DAYLIGHT FLOODED ENTRÉE INVITES YOU TO STAY.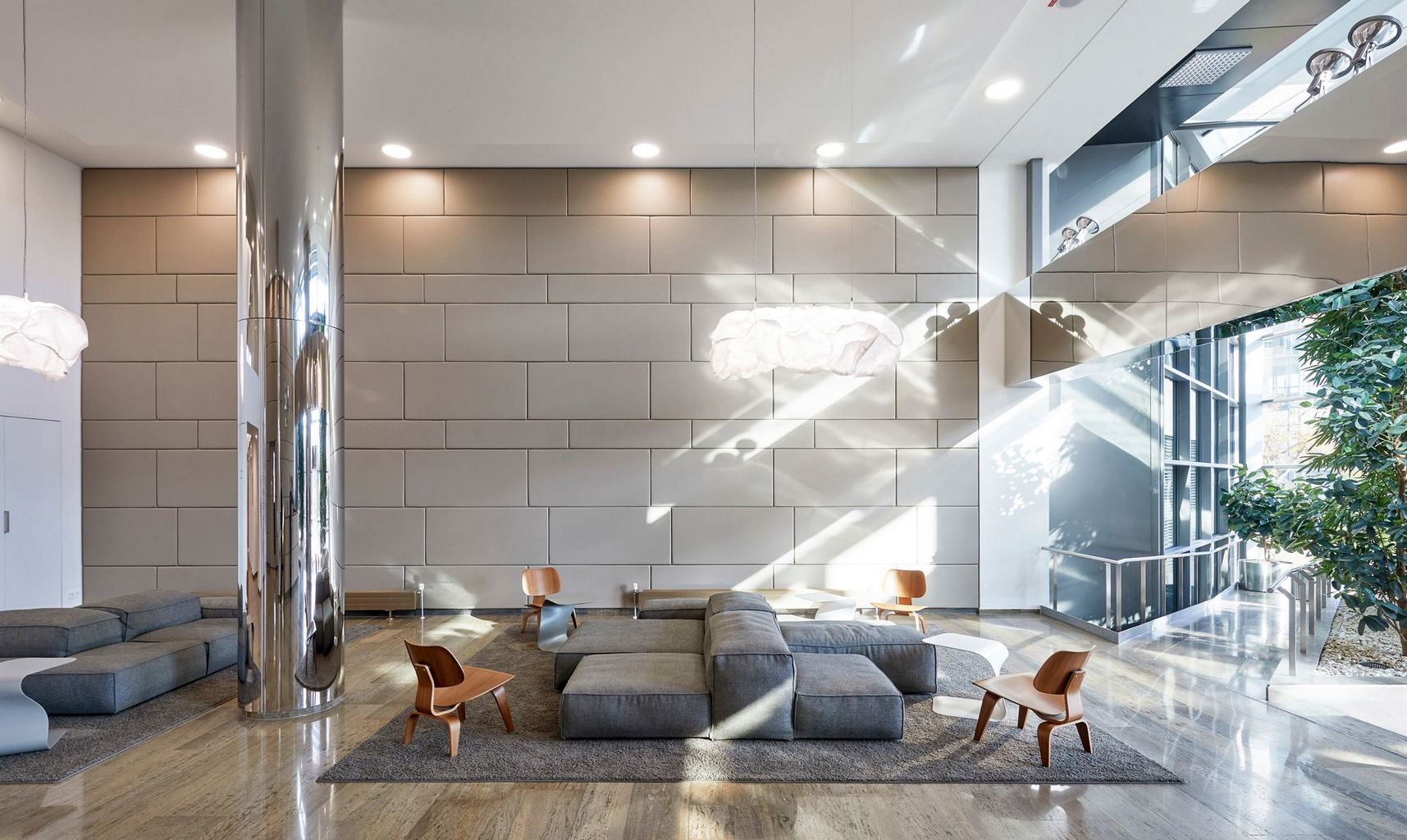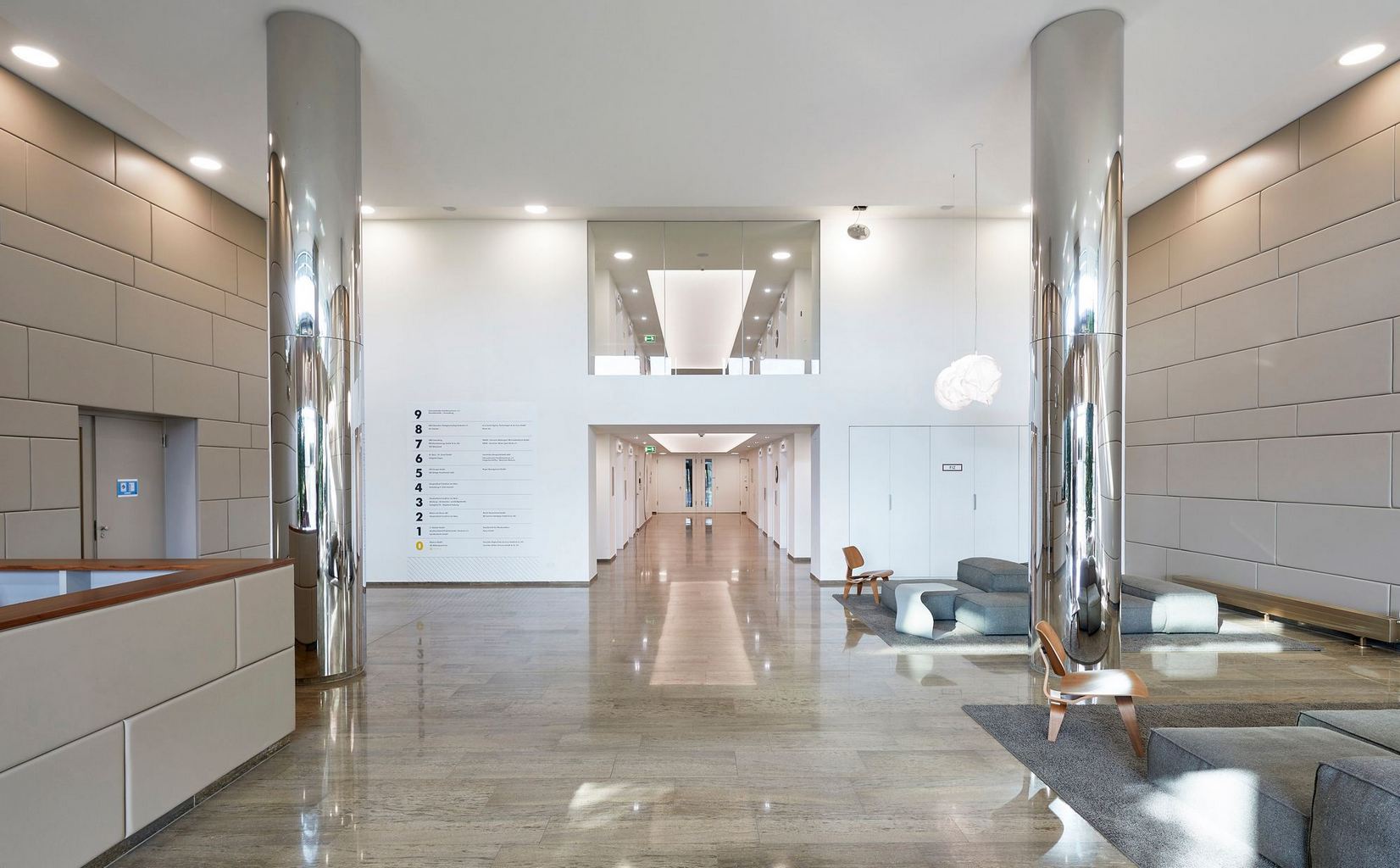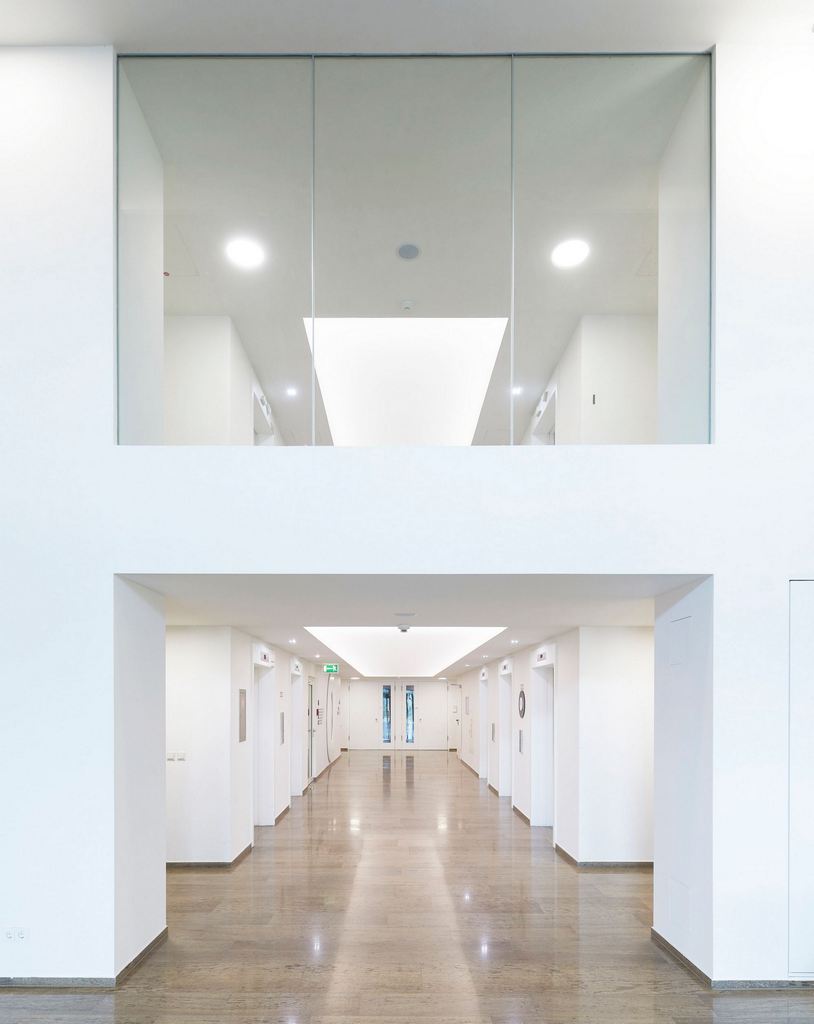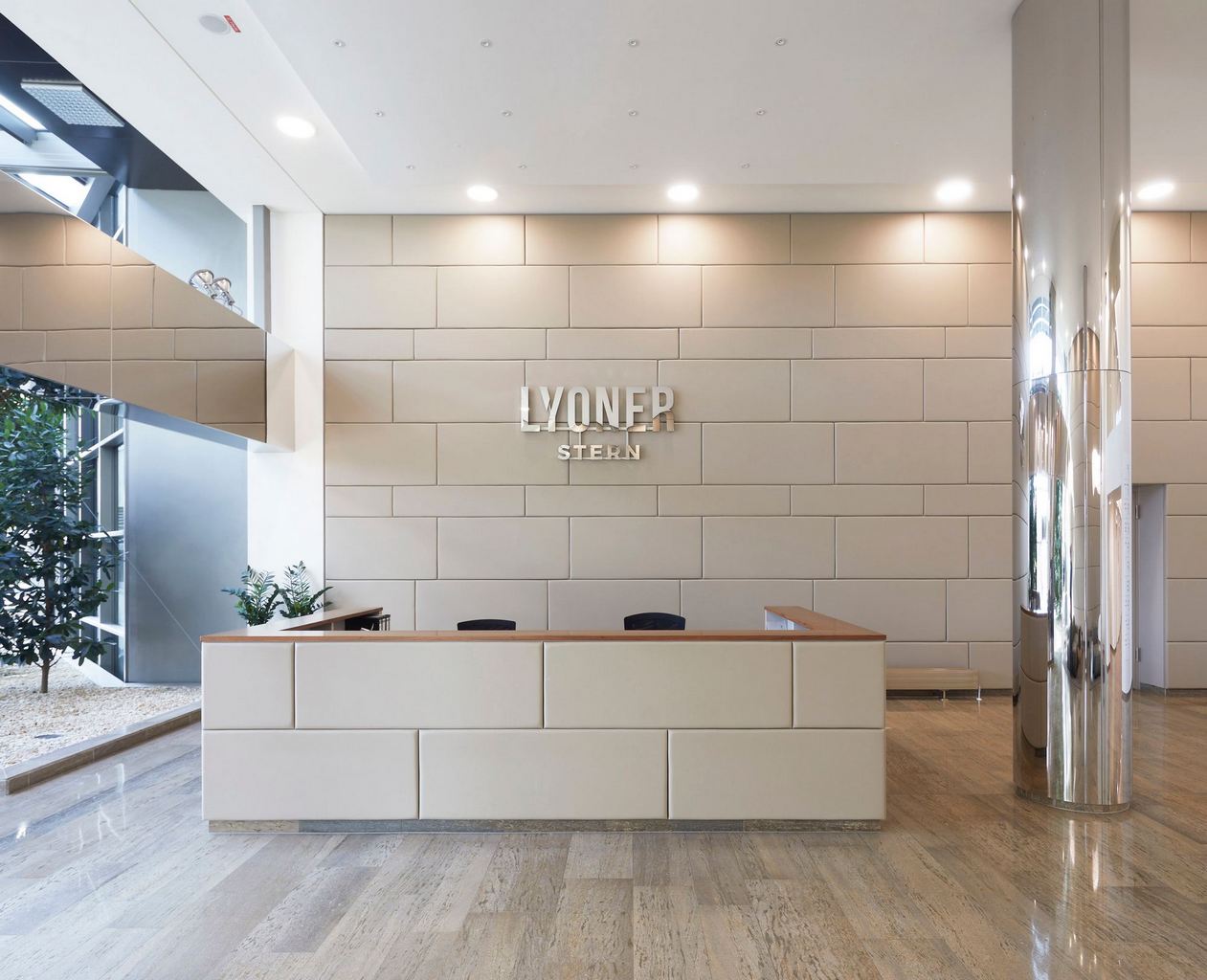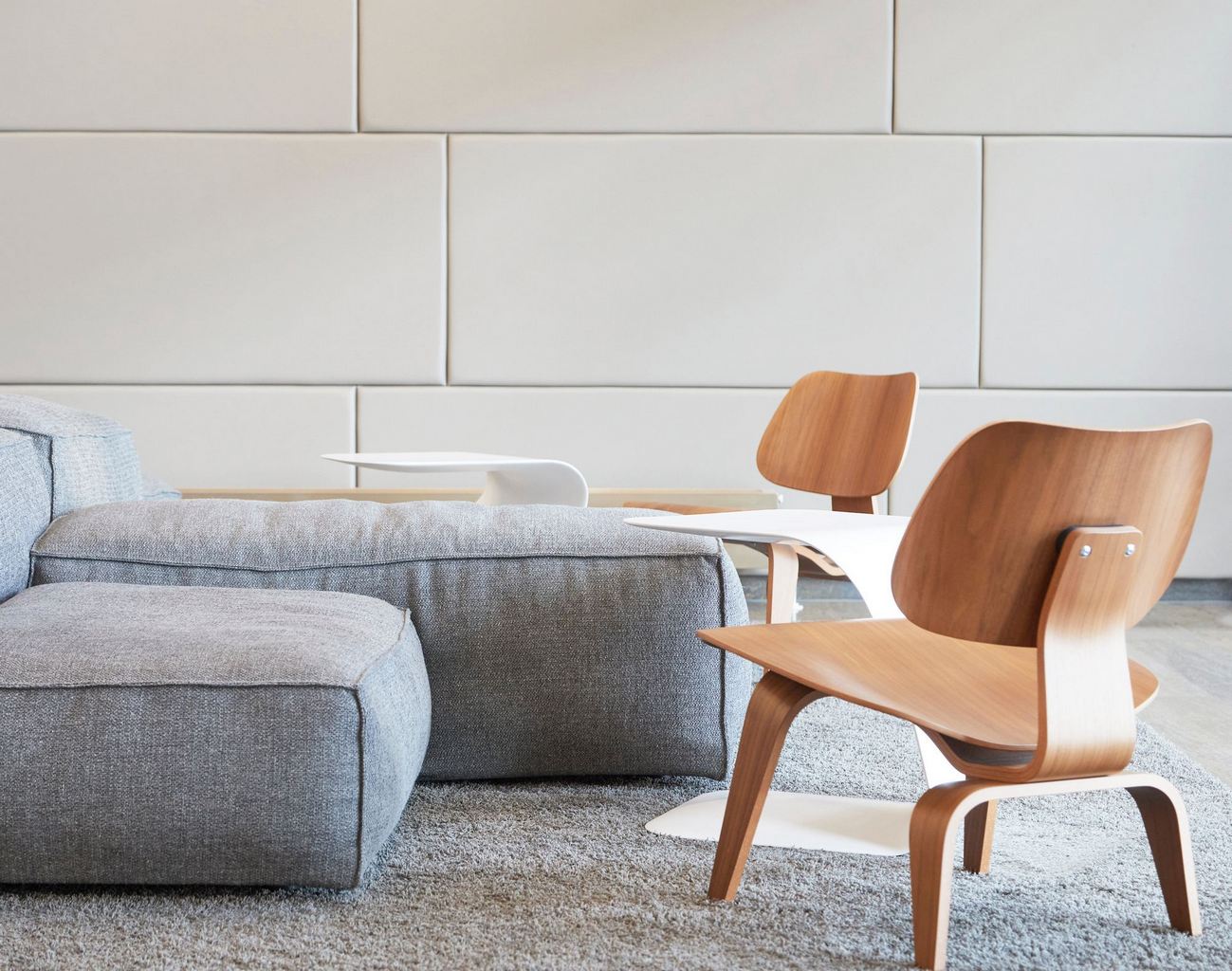 MORE SCOPE FOR TOP WORKFLOW
FLEXIBLE SPACES
TAILORED TO YOU
East I
South I
South II
West I
West II
North I
North II
East II
9th floor
8th floor
7th floor
6th floor
5th floor
851 sqm
406 sqm
4th floor
3rd floor
2nd floor
335 sqm
1st floor
294 sqm
Ground floor
FREE RENTED
East I
South I
South II
West I
West II
North I
North II
East II
9th floor
995 sqm
8th floor
7th floor
6th floor
5th floor
4th floor
3rd floor
2nd floor
1st floor
294 sqm
302 sqm
Ground floor
250 sqm
526 sqm
HIGHLIGHTS OF THE LYONER STERN AT A GLANCE
THE NEW STAR AT THE BUSINESS SKY

/ SPACE /
Whether single framed or combined office. The spaces can individually be adapted to the tenant´s needs.
The flexible floor plan enables open office concepts and therefore further communicative interaction.

/ FIT OUT /
From state-of-the-art technology, lighting and a professionally managed restaurant, to a representative and open lobby.
When it comes to customized furnishing, all options are open to you in terms of design and fit out.

/ PRIME LOCATION /
The Lyoner Quartier benefits significantly from its location at the gates of Frankfurt.
Niederrad is centrally located in Frankfurt´s urban area between the Frankfurt airport, the city centre and borders on the major landscape areas of the Main River and the Frankfurt City Forest.

/ ACCESSIBILITY /
The Lyoner Stern has an excellent infrastructural connection to the public transport system.
Subway or city train can both be reached by foot in a very short time. The freeway junction is also reachable in only a few minutes by car.
INTERESTED IN RENTING AN OFFICE SPACE?
DO NOT HESITATE TO CONTACT US.
YOUR PERSONAL CONTACT
Moritz Hänsel
© 2021 LYONER STERN, FRANKFURT AM MAIN